1. Ba Vi – Hanoi
Today, Ba Vi National Park is one of the most popular weekend camping destinations. It is located 40 kilometers from Hanoi's center and is famous for many poetic sights beneath the roads lined with green trees, made mysterious by layers of mist and a cool climate.
You can visit and check-in at other places in the national park complex, such as Tan Vien temple, church shed, cactus garden, and so on, in addition to picnic activities and camping. You can camp in places like Ho Tien Sa, the Pine Forest, or near the Cactus Garden… These are all wonderful places in Ba Vi National Park, and when you visit, you will discover many more.
Ba Vi camping site has fresh air and green trees, so you will always feel comfortable and enjoy your time there.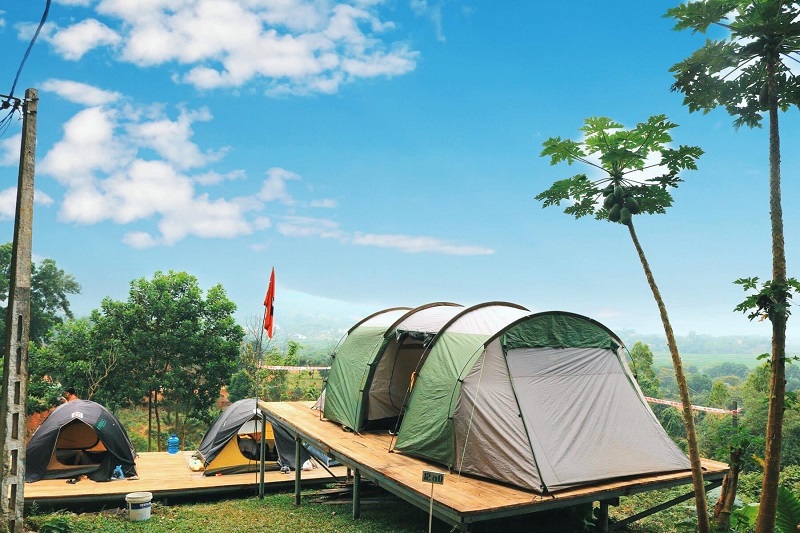 2. Ban Xoi – Hanoi
Ban Xoi Valley is a popular tourist destination for both domestic and international visitors. The distance from Hanoi to the west is about 50 kilometers, and the natural scenery is breathtaking.
This place retains its pristine beauty despite being a new tourist destination. There is a lot of room here. As a result, you can use this location to organize fun group activities that would be ideal.
If you choose to stay here in the evening, you can ask the locals to help you organize a bonfire so that everyone can have fun, dance, and sing together.
3. Tuyen Lam Lake – Da Lat City
You will be very excited and excited if you choose Tuyen Lam Lake as an overnight camping site in Da Lat. Everyone will organize a small outdoor barbecue and sing together in the evening. It will feel like you are in the middle of vast mountains, dealing with your own emotions.
When you wake up in the morning, you will see a very beautiful and appealing sunrise. There are tents for rent with full warm blankets, so you won't be cold if you stay overnight at this Dalat camping site. Tent rental rates are reasonable. The price of a tent for two people varies between 150,000 VND and 150,000 VND. The rental fee for a 3-person tent is 200,000 VND.
In particular, remember to visit the tunnel of lightning to feel the uniqueness of this place.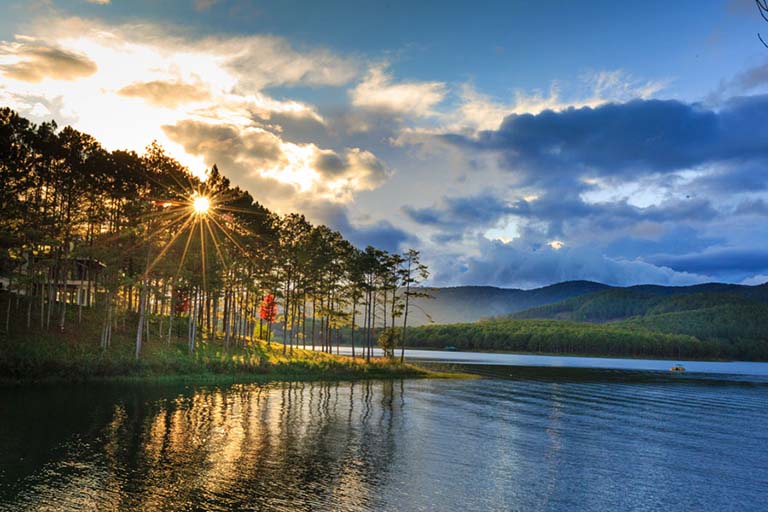 4. Sao Bien – Khanh Hoa Province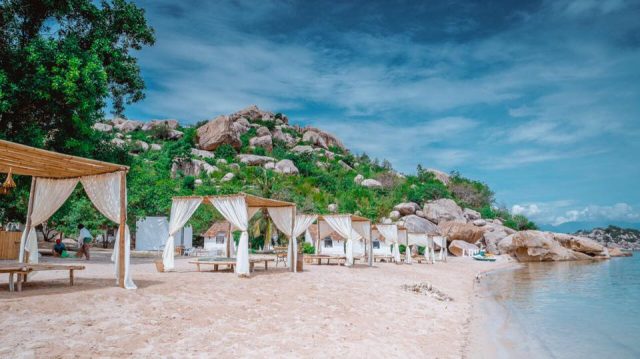 Starfish ecotourism is based in Binh Lap Hamlet, a small village in Cam Lap commune that draws many tourists due to its beautiful beach and fishing villages nestled beneath poetic mountains. This location has recently become a popular camping destination for backpackers.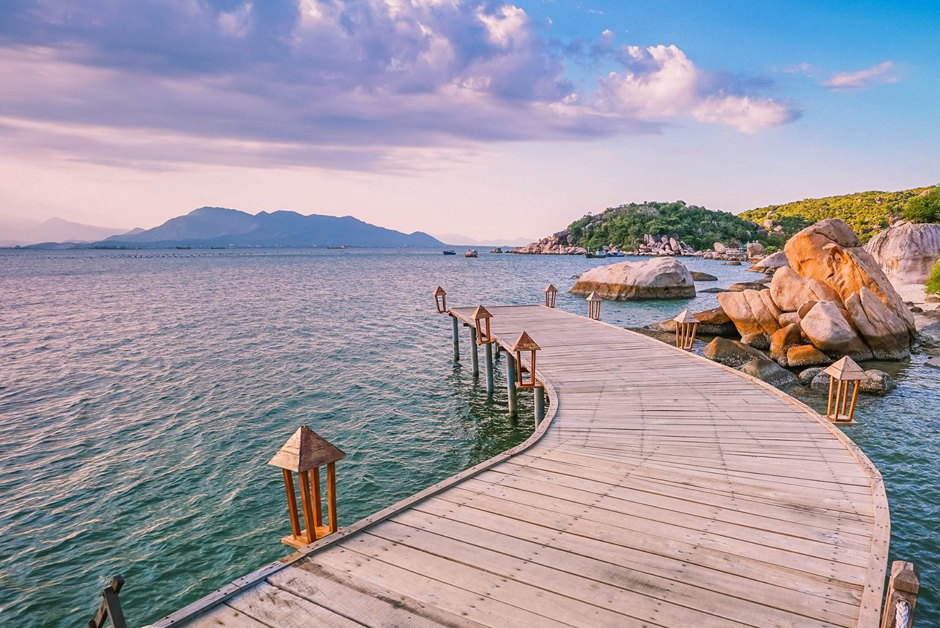 The beach is large and clean, with a beautiful sunrise view. When you arrive at the ecosystem site, you can relax on the beach in a wooden bungalow or a tent. Aside from swimming and fishing, there are many other fun activities to try such as boating, kayaking, cycling on the beach, flying kites, fishing squid, camping, and so on.
5. Ho Coc Beach – Ba Ria – Vung Tau Province
This is a great place to get away from the sun. You can come here to watch the waves and take a refreshing bath. You can freely explore the Ho Coc camping site if you want to cool off in the summer because it is very large and located right by the sea. There are tents for rent with plenty of blankets, mats, and pillows, but the cost is very low, around 140,000 VND per person.